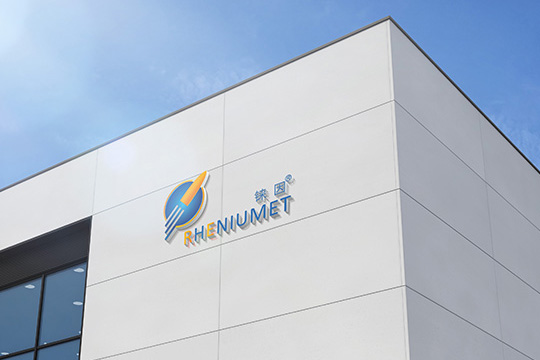 Hunan Rhenium Rhenium Alloy Material Co., Ltd.
It is a high-tech enterprise specializing in the research and manufacture of rare high melting point metal "rhenium" and "rhenium alloy" materials
Rhenium owns a rhenium technology research center and laboratory that integrates a number of breakthrough key technologies in the entire industry chain of rhenium, and has two major industrial manufacturing bases, namely the extraction and separation and intensive processing of rhenium. Large-scale industrial production capacity for advanced extraction...
50
+item
patented technology
100
+Ton
Annual production of 5N grade high-purity ammonium rhenate
​​CT (Computed Tomography), that is, electronic computer tomography. CT machine is an imaging instrument that applies CT imaging technology and is widely used in clinical medicine. It has significant advantages in displaying anatomical shape, structure and density. CT imaging is based on the premise of not destroying the structure of the object. According to the projection data of a certain physical quantity (such as X-ray light intensity, wave speed, electron beam intensity, etc.) obtained around the object, reconstruct the two-dimensional object on a specific level. Image, and build a three-dimensional image based on the above-mentioned two-dimensional image technology. CT machines have been widely used in many fields such as medicine, industry, engineering, agriculture, safety inspection and other industries.
Metal Organic Chemical Vapor Deposition (MOCVD) is a chip epitaxial technology for preparing mixed semiconductor devices, metal and metal oxide and metal nitride film materials. In the MOCVD system, the crystal growth is mostly under normal pressure or low pressure (10-100 Torr), and the substrate temperature is 500 to 1200 ℃. In order to grow pure, steep interface, and good uniform thin film materials, the MOCVD equipment needs to be chemical The reaction provides a suitable environment. The heating system is an important part of the MOCVD equipment. Whether it can heat the substrate quickly and uniformly directly affects the quality of film deposition, thickness consistency, and chip performance.
To simply prove the conclusions of the title clearly, you need to explain from two levels. First of all, what are superalloys and directionally solidified single crystal superalloys? Secondly, why must rhenium-containing single crystal superalloy turbine blades be used?
Biomedical metal materials are also called medical metal materials or surgical metal materials. When biomedical metal materials are widely used in implant materials, long-term practicability and safety have become the first requirements for medical metal materials. Biometal materials generally have the advantages of high strength, good resistance to physiological corrosion and fatigue, wear resistance, and good biomechanics and processing properties, and are widely used in wound repair and orthopedic treatment.
On April 22, 1978, the Severodvinsk Shipyard in the port city of Arkhangelsk Oblast, located in the northern part of Russia and Europe, began to build a mysterious new M-class strategic attack nuclear submarine.